Halloween Update 0.6.1
Solar Purge Halloween Update 0.6.1 is now available on Steam! Check out the haunted Campaign levels, collect skulls and pumpkins in the Holochamber and hang out with the Ghost Spyders in the Space Station. Also be on the lookout for bonus weapon caches…. as well as Scary Face and Mr. Spooky!
v0.6.1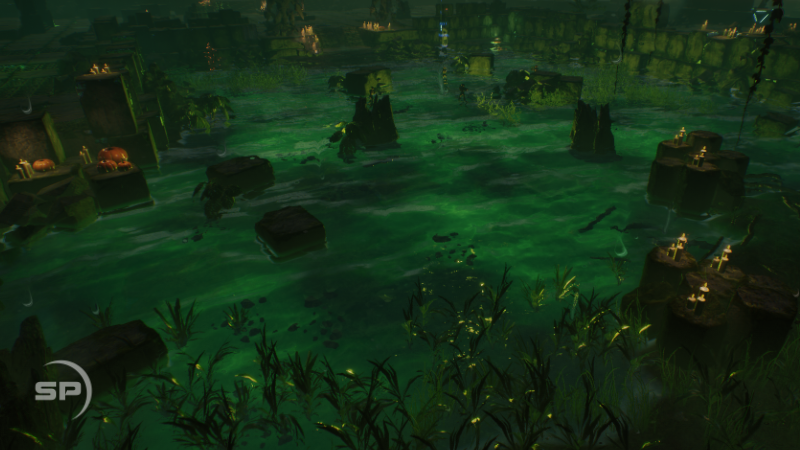 Halloween Update
Spooky Season has Arrived!
Find and Talk to Mr. Spooky and Scary Face on each planet in the Nova Genesis system
Collect skulls and pumpkins in Holochamber Arcade mode
Hang out with the Ghost Spyder pet in the Station
Check out haunted maps throughout the Campaign both old and new!
General Updates and Fixes
Uncommon weapons will now always spawn with 1 perk
Duplicate perks will no longer roll on weapons
Incendiary perk damage now matches weapon quality
Stryker

Barrage skill Level 3 is no longer attached to the character for easier targeting
Slightly reduced the delay on the cinematics for unlocking doors throughout the level
Updated staircases throughout the level to fix any remaining collision issues
Updated collision on several diagonal floor tiles which could temporarily "trap" players if they approached from certain angles
Fixed punctuation on Sanders' initial dialogue
Fixed a rare bug where the player could dodge roll into the nest and land precisely in the middle of the 3 stalagmites, becoming stuck
Updated art and collision near the central Wetlands data-module
Cleaned up grammar on Xander's dialogue
Fixed several issues where players could get stuck on staircases and stone blocks during combat situations
Improved collision near the statue by the Waterworks entrance
Updated art and visual fx throughout the level
Added minimap sector triggers throughout the level
Light beacons now have a minimap marker once activated for the first time
Added small explorable area on the north east side of the map
Fixed a bug causing player weapon fire to impact some invisible collision walls
Greatly improved collision on ice and frozen objects
Fixed grammar on Lt. Anwar post-Oterion dialogue
Fixed punctuation on Lesedi initial dialogue
Updated animations for Holden's initial and post-Titus dialogue
Updated animations for Mustafa's initial dialogue
Updated animations for Nekane's post-Titus dialogue
Increased max size of Titus simulation area by 150%
Arcade Scoring

Swapped the green and yellow coloring of the score widget
Elite enemies now give bonus score proportional to overall dungeon progress
Score granted by enemies is now affected by a multiplier corresponding to the difficulty

Easy: x0.75
Normal: x1.0
Hard: x1.25
Extreme: x1.75
Brutal: x2.25
Terrain edge collision and art updates are still a WIP on Rygar
A rare bug may sometimes cause the weapon cache in a secret area on Titus to vanish
Some NPCs in the Station are not updating their dialogue correctly post-Titus